Designing a master plan and lacking plants objects? Designing a landscape or garden design? Creating visualization and searching for the trees for it?
– We have a good tip for you: download plants objects for Archicad for free from the Eptar's website!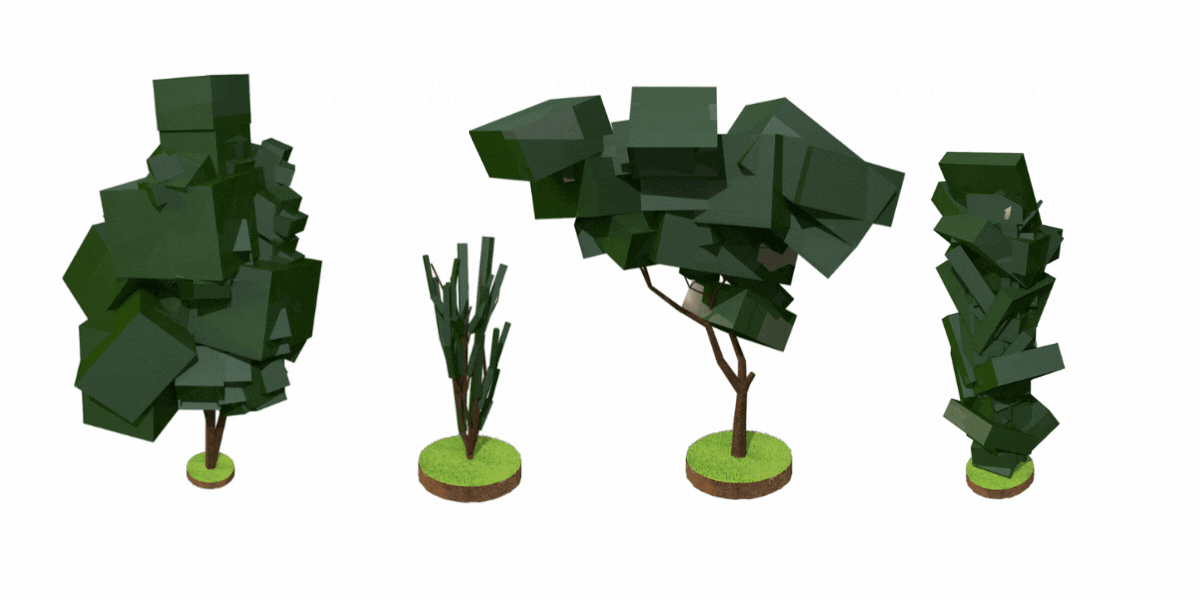 Plant Designer by Eptar
System: Win / MAC
Language: ENG / HU
Price: Free
Plant Designer is a really helpful library of plant objects for Archicad. This library has 3 parts: Plant Designer I (Starter Collection), Plant Designer II (Christmas Collection) and Plant Designer III. Each of them contains 12 plants: trees and bushes with multiply settings inside.
What can you set up?
You can set up 2D and 3D representations. In 2D you can change the type of Symbol, all Pens and Symbol Branches. In 3D you can find more settings as: plant and trunk sizes, Materials (textures) and foliage parameters (No/Simple/Detail and Size and Scale).
How to install Plant Designer from Eptar?
There are 2 ways: add to the standard Archicad Linked Library folder or add to the Linked Library in Library Manager. In the first case, these objects would be added to each new project that uses the standard Archicad library. In the second case, you will add objects only to the file where you need them.
Here you can find recommendations for Using Libraries.
Add to the Standard Archicad Library:
MAC: Program\GRAPHISOFT\ARCHICAD25\ARCHICAD Library 25
Win: C:\Program Files\GRAPHISOFT\ARCHICAD 25\EPTAR Library\Plant Designer
*25 is the number of the version
Add to the Library in Library Manager:
File > Libraries and Objects > Library Manager > Add
Where to download?
The Plant Designers are available for free downloading from Eptar's website:
👉 Plant Designer I (Starter Collection)
👉 Plant Designer II (Christmas Collection)
Bonus: object randomizer for Archicad and additional vegetation
It's not enough to place plants as we want them to look more natural. That's why we suggest using object randomizer "Massivator".
What is inside
The object contains the massivator tool and vegetation such as grass, flowers, bushes and trees. All vegetation elements could be used with massivator – copied with "random" settings.
Was it helpful? Share this article👇👍❤️